Just imagine: you scrub and try to sanitize every inch of your rented property and in the end you still fail the inspection. Imagine only to scrub the whole rental place for days and at last you fail at the inventory inspection. This will render the time you have spent cleaning useless, make your efforts not worthwhile and on top of all, you will lose a lot of money.
Well, there is one way to spare yourself both the efforts and time and still receive your deposit money back. The way is, of course, to rely on our end of tenancy cleaning services in Fulham.
At Tidy Cleaners London we take a great pride in our reputation which speaks to our professionalism and the way we perform our services. Most of our regular clients are leading letting agents in Fulham.
And, since the way we deliver our services could satisfy them, then undoubtedly we can make your landlord happy as well. Letting agents count on us to sanitise their rental properties. Some even go as far as admit that part of their success is based on our great results. Our cleaning technicians always succeed in performing the best cleaning services. When we leave the rental or rented property, it will be ready for the incoming tenant to move in right away.
At Tidy Cleaners London, we believe in traditional cleaning methods. However, this does not mean that we neglect latest innovations and techniques – on the contrary, we try to combine them both.
Essentially, what you receive when you book our end of tenancy cleaning services is a professional cleaning done by qualified team of professionals who use only natural cleaning products and high-tech equipment. No matter what it takes, we will make your rented or rental property shine, saving you time, effort, and money. We cover our services with a guarantee for complete customer satisfaction and full bond refund.
End Of Tenancy Cleaning
Prices
Studio Flat

from £

89

One Bedroom Flat

from £

139

Two Bedroom Flat

from £

165

Three Bedroom Flat

from £

189
Every one of our esteemed customers in Fulham can get more information about our end of tenancy cleaning services from our friendly representatives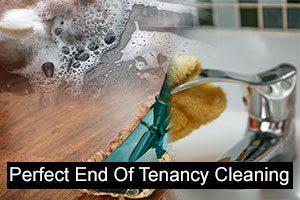 Our customer support team works with clients throughout the week between 8:00AM and 6:30PM. Should you fail to contact us within that period, you can contact us also via email at your convenience and we will contact you as soon as we can.
We have built our impeccable reputation on the basis of honesty and loyalty to our customers.
Through the years of our experiences, we increased our knowledge in what is required to make the customer happy. We have learned through experience that results are, of course, essential. But so is attitude. Knowing how important it is for business to be honest and trustworthy, we try our best to win the Customer's trust. We will treat your home with respect as if it were our own. Opt to use our end of tenancy cleaning services and our team will make your property shine.
When the time comes for the final inspection, do not think that you will lose your deposit. Because if you choose us to help you, you will receive it back in full. This means that you need our help to make sure you get your money back – you deserve them, after all. High standards and high quality work, that is what our regular clients say about us. We are also highly praised for our guarantee. Tidy Cleaners London will guarantee for the service for 48 hours after completion. If you are dissatisfied with what our technicians have performed, in a matter of 48 hours we will send back another team for a re-cleaning session, free of charge.
Our team will listen to your needs and demands, and will help you find the solution with us. The rented place will sparkle and your deposit will be given back to you, only if you choose our professional end of tenancy cleaning services.
At Tidy Cleaners London, we specialise in various professional cleaning services.
Services We Provide
Carpet Cleaning
Oven Cleaning
Domestic Cleaning
Builders Cleaning
Flat Cleaning
Office Cleaning
Spring Cleaning
Upholstery Cleaning
Reliable Pre-tenancy Cleaning Services in London
If you are in the process of moving into a new place, you probably would like to be able to enjoy a clean, fresh and well-organised place. To achieve that, a thorough pre-tenancy cleaning is required. However, this may be a hard and complicated task, especially since a lot of grime and dust hides in areas that are out of sight or easily missed. To get rid of everything, you will need a lot of effort, skills and professional tools. Whether you moved into a brand new place or an old property that has been inhabited before, there will be a lot to take care of. To bring the house to a proper condition, book our pre-tenancy cleaning service – we will send a team of professional cleaning technicians that will use the high quality tools and products to eliminate all grime from every corner of the property. The entire place will be left immaculate and ready for you to move into. Here are some of the most important areas that require cleaning but are easy to miss.
Benefits of booking our Pre-tenancy Cleaning:
Moving is generally a time consuming and tedious procedure. Save yourself the trouble and leave the cleaning to us. You won't have to bother about cleaning or disinfecting
– your apartment will be thoroughly cleaned and ready for your arrival. Our expert cleaning technicians will make sure of that.
All signs of previous inhabitants will be eliminated. Tha involves smells, stains, waste and other unpleasant things that may prevent you from enjoying your time at the property. We will ensure the home is absolutely clean and ready for you.
You will not have to buy and use a lot of expensive and toxic cleaning products. Our professionals will arrive fully equipped with efficient, high quality non-toxic cleaning solutions that will help them clean and disinfect every surface of the property. All products we use are safe for human and pet health.
You will receive a high quality service provided to you by some of the best, most experienced cleaning professionals available on the market. We always focus on delivering good quality results and on the full satisfaction of all our clients.
A list of cleaning chores that demand particular focus:
Carpets – carpets that have not been cleaned on a regular basis may be full of stains, dust, filth, and allergens. We will steam clean them with professional quality equipment and strong yet non-toxic cleaning chemicals that will not damage the surface.
Bathroom – the large amount of moisture and warmth make the bathroom a favourite place for germs, mould and other grime. This area of the property has to be thoroughly cleaned with powerful solutions and tools to get rid of those. This is exactly what our professionals will do as part of the service.
Kitchen – kitchens quickly accumulate all kinds of buildup, oil and other waste that may cause bad odours, stains and unhygienic conditions. Our professional cleaners will approach all those issues in the best way possible and ensure that the area is immaculate.
Hard to reach or hidden places – some people simply do not clean on a regular basis. As a result, dust and dirt will accumulate in unexpected spots that are generally overlooked during property cleaning. Our experts know where to find these areas and how to deep clean and disinfect them.
Disposal of items and waste – keep in mind that if you move into a new place, there will be items that are best replaced. If there is a toilet seat, bed linen, mattress or shower curtain (you can donate those), it is best to buy new ones for your time in the property. The cleaning experts on our team will check those for you, clean anything that may be kept and replace these objects if needed.
Our satisfied clients
"Your team of cleaners just left a few hours ago. The job they did was so good that I got my full deposit back. I was also impressed by the way they handled various stains not only on the carpet but also on the walls. There was an oil splash-back all over the kitchen counter which I personally didn't think was possible to remove. You proved me wrong – Alfred"
"When I decided to relocate I was forced to clean and freshen the place before leaving. I am a smoker and I knew the walls were stained in cigarette smoke, there were also yellow stains on the wall which I also believe appeared because of the smoke. A friend of mine recommended your end of tenancy cleaning services to me and I am glad I chose you. The bad cigarette odours were gone and there was absolutely no trace of the yellow stains on the wall. – Ethen
Areas we provide our cleaning services: