Moving out from a property in Stockwell? Have a look at our professional end of tenancy cleaning services and you will find an efficient way to return the property in excellent condition and keep your deposit. We are a reliable and trustworthy cleaning company and our diligent cleaners can visit you whenever you wish.
Our company was established several years ago and ever since then, we have been cleaning post tenants. Today we possess all the necessary expertise and knowledge to deliver a service of value to every client.Give us a chance and you will see that we deserve your trust.
End Of Tenancy Cleaning
Prices
Studio Flat

from £

89

One Bedroom Flat

from £

139

Two Bedroom Flat

from £

165

Three Bedroom Flat

from £

189
Impeccable end of tenancy cleaning services in Stockwell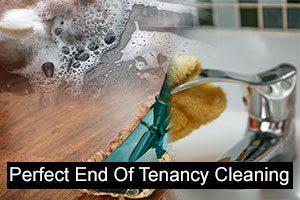 As our desire is to ensure a proper cleaning solution for our clients, we carefully select the cleaners that we collaborate with. All of them operate in this field for a considerable amount of time already and possess the requisite knowledge to deal with various traces of grime. Plus, they are fully trained and use only specialised cleaning methods, which allows them to ensure the highest level of cleanliness.
Choose our company and you will receive a service of high quality, personal attention and a guarantee for a trouble-free moving out.
In case your landlord inspects the property within 48 hours upon completion of the cleaning and there is a problem, you only need to inform us and we will send our cleaners back to take care of any specific areas. From us you will receive nothing but the best service!
Shadwell
Clerkenwell
Temple
Cornhill
Blackfriars
Soho
Leave the final cleaning of your property to our disciplined cleaners and take care of more important things. They can assist you everywhere in Stockwell and the price that you will pay for that fits your budget completely.
Services We Provide
Carpet Cleaning
Oven Cleaning
Domestic Cleaning
Builders Cleaning
Flat Cleaning
Office Cleaning
Spring Cleaning
Upholstery Cleaning
Reliable Pre-tenancy Cleaning Services in London
When moving into a new property, it is extremely important to clear and clean the entire place. Different types of grime may be present, depending on the condition of the home -whether it is brand new and you need to clean industrial waste and large amounts of dust, or if it has been inhabited in the past and you have to deal with the mess left behind by previous tenants. What is more, as you dive deep into the cleaning process, you may find items that are broken and need to be repaired or fixed. All those factors make this task complicated, especially for an unprepared individual. You may take advantage of the professional pre-tenancy cleaning service we offer. Our expert cleaners are experienced and will use their best skills to eliminate all dust, grime and dirt from all corners and areas of the home. The trickiest part of this type of cleaning is the debris hiding in hard to reach or easy to miss areas. Rest assured that we will take care of those as well. See what they are below:
Benefits of booking our Pre-tenancy Cleaning:
The time you will save by leaving the cleaning of the home to our specialists will allow you to better manage your entire relocation process, have time to pack and organise your goods, and simply enjoy the entire process. We will ensure everything is perfect for your arrival.
If your house has been lived in before, there may be stains and smells present. We will remove all of them and ensure that the place feels ready for you to personalise and enjoy the best way you can.
All cleaning solutions that will be used at your apartment will be of the highest quality and extremely efficient against grease and grime. What is more, they are all organic, biodegradable and completely free of harsh and toxic chemicals. Your health will be not jeopardised for a clean home.
Rest assured that your home will be well taken care of. Our expert professionals have the skills and knowledge to thoroughly clean and disinfect every surface and corner of your new property. We guarantee the high quality of the final results.
A list of cleaning chores that demand particular focus:
Carpets – Carpets and upholstery are both easily stained and may gather a lot of dust, filth, and debris. A. We use a vigorous steam cleaning process that removes all stains while also disinfecting the surface.
Bathroom – the thorough cleaning of a bathroom is an extremely important part of the cleaning process. It usually involves strong chemicals and a lot of scrubbing. However, our experts know how to approach all issues in the most efficient, yet safe way possible.
Kitchen – in order to have a clean and healthy kitchen, you must remove all oil and filth from all surfaces in the area. Using the high-quality equipment and supplies we provide them with, our trained experts will assure amazing results.
Hard to reach or hidden places – some people simply do not clean on a regular basis. As a result, dust and dirt will accumulate in unexpected spots that are generally overlooked during property cleaning. Our experts know where to find these areas and how to deep clean and disinfect them.
Disposal of items and waste – if you would like to live in a disinfected and clean property, the thorough cleaning we perform may not be enough. If the previous tenants left toilet seats, pillows, bathroom rugs, shower curtains and other such items, it is best to replace them. They contain germs and should not be shared. Our experts will examine them and help you with the process of replacement.
Our satisfied clients
" Your cleaning technicians were diligent enough to clean my apartment top to bottom. I could never achieve such splendid results on my own, even if I had a whole month on my hands specially designed for cleaning. Thank you guys for the awesome results and good cooperation. – Gin"
" I was very busy handling other business and running errands to worry about the end of tenancy cleaning. A friend of mine recommended your service to me and I went with it- as it turned out the cleaning job that you did was very thorough and successful and it earned me back my deposit. – Edgar"
" I have never imagined that my old apartment could look so neat and clean. The end of tenancy cleaning your technicians provided for me is definitely the best cleaning I've seen and I have used cleaning services before, but never this effective and thorough. – Bron"
" A month ago I relocated and I employed your end of tenancy cleaning to carry out the cleaning in my old apartment. The cleaning you provided for me was good my landlord congratulated me and gave me back my entire bond with a cheek smile. – Sherry"
If you are looking for professional end of tenancy cleaning services, you will not find a better cleaning company than ours. We are located in and around Stockwell. We have long years of practice in this cleaning field and we are ready to prove it to you that we are without a rival. We work with the most experienced and hard-working cleaners who will help you get the property in a spick and span condition.
Let us help you because we have the confidence that you will find our cleaning services very useful and efficient. Make sure to call us.