We are the people who can deliver the industry's highest standards to all houses, apartments, and public buildings in Tooting. Become a part of our family by booking our professional end of tenancy cleaning services today. We have served the needs of thousands of landlords and letting agents; let us assist you as well. The years we have spent in this field has provided valuable work experience which has enabled us to deliver utmost cleaning services, performed by knowledgeable personnel. Honesty, comprehension and guaranteed flawless results are entangled in our policy. Contact us today and book our professional end of tenancy cleaning services.
We take pride in our leading position on the market. Nevertheless, we keep in mind that we would not have been so successful if it were not for our professional cleaning experts. Every member of our team is a highly-qualified and motivated cleaning expert who accepts every challenge with a smile and accomplishes, ensuring a complete customer satisfaction. We believe that we improve your daily life when it comes to the stressful moving out.
Our customers' needs are our top priority. Realising that when you are about to move out, your current rented property is the last thing you think for, we come to your assistance. Armed with high-tech cleaning machines and professional cleaning products, our technicians will go through your property inch by inch, sanitising everything as they proceed. All of our equipment and cleaning products are included in the price for the service. No surcharges will be demanded of you, we guarantee.
End Of Tenancy Cleaning
Prices
Studio Flat

from £

89

One Bedroom Flat

from £

139

Two Bedroom Flat

from £

165

Three Bedroom Flat

from £

189
Great end of tenancy cleaning services in Tooting – available 7 days a week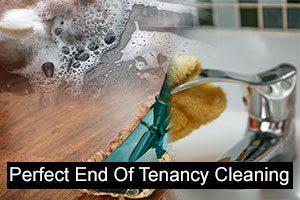 Upon seeing that everything we have promised we have done, all of our customers feel that their money has been well invested, simply because we save all hassle, troubles and deposits to the tenants. With our help you will experience a worry-free final inspection and you will undoubtedly receive a full refund on your deposit money.
We adhere to the best cleaning methods and we always strive to be the epitome of excellence. What makes us better than our competitors is the fact that we at Tidy Cleaners London are the only professionals in Tooting who deliver a guaranteed service. Tidy Cleaners London guarantees for the service up to 48 hours after completion. Choose our services today and you will love the result. If you have any cleaning issues at the final inspection, we will send back a team of professionals for a re-cleaning session in accordance to the taste and preferences of the landlord.
What has made our professional cleaning company so successful is the company's philosophy. We believe that an honest and diligent attitude can result in a stable relationship between the client and our technicians. What is more, we firmly believe that our client's demands and needs are most important. That is why we will never put our wishes before yours and we will do anything to make you happy. The great enthusiasm of our cleaning experts always contributes to their flawless work. Your rented place will be shining with cleanliness and your exacting landlord will be more than pleased. Choose us and you will receive a full refund on your deposit money.
We provide cleaning in:
Eltham
Deptford
Catford
Charlton
Camberwell
Our main values define who we are as a company. We are dedicated to the highest standards in the end of tenancy cleaning services and we are more than glad to serve the needs of all residents in Tooting. We are open to your needs, regardless of day and time. Contact us and our comprehensive supporters will provide you with a personal offer, without any pressure. If you have any questions concerning our cleaning company or our cleaning methods, you can always turn to our friendly customer support team and they will be more than happy to answer all of your questions. You can reach our customer support via phone every day between 08:00AM and 06:30PM or via email at your convenience.
Services We Provide
Carpet Cleaning
Oven Cleaning
Domestic Cleaning
Builders Cleaning
Flat Cleaning
Office Cleaning
Spring Cleaning
Upholstery Cleaning
Reliable Pre-tenancy Cleaning Services in London
To be able to enjoy the new property you are moving into, a deep cleaning of the entire property is required. If you would like to have a fresh start in a neat place, give us a call and book our pre-tenancy cleaning service. It is important to have this task performed by professionals since it usually requires special tools and products, as well as a unique approach. The main reason for this is the fact that a lot of the grime may be hard to remove or simply hidden. If you are moving into a newly built property, there may be dust, grime and industrial waste. However, if you are moving into a property that used to have previous inhabitants, there may be smells, stains and rubbish left behind by them. Trust our experts with this task – they will efficiently clean the entire property and prepare it for your arrival. Do not hesitate to reach out to us – a lot of the grime that needs to be cleaned is usually easy to miss or hard to remove. You may rest assured that our cleaners will do just that.
Benefits of booking our Pre-tenancy Cleaning:
By ordering our cleaning service, you will be able to slow down the moving process and have more free time to enjoy this important period in your life. Our cleaning professionals will guarantee that you arrive at a beautiful house that is ready for you to make new lovely memories in.
To enjoy your house in its finest shape and be able to have a fresh start there, all traces of former renters must be removed. Our skilled cleaners will handle this. Your home will be spotless and ready for you.
All cleaning solutions that will be used at your home will be of the highest quality and extremely efficient against grease and grime. What is more, they are all organic, biodegradable and completely free of harsh and toxic chemicals. Your health will be not jeopardised for a clean home.
Experienced and qualified workers will deep clean and disinfect every area of the property. We promise that the job we deliver will be of the highest quality in the region. Your future home will be prepared for you to move in straight away.
A list of cleaning chores that demand particular focus:
Carpets – a lot of dust, filth, and other grime usually collect in the fibres of your home's carpets/upholstery, especially if they have not been cleaned on a regular basis. We provide high-quality steam cleaning in which we employ high-quality gear and products to assure 100% stain removal efficiency, as well as thorough disinfection.
Bathroom – if you want to enjoy your new place in its best condition, you should never skip the bathroom. It is the area where grime, buildup and germs collect the most. Our professionals will ensure everything has been removed. The will use the efficient, non-toxic tools and products we supply them with.
Kitchen – your kitchen may be greasy or smelling bad. The reason for that is the fact that it has not been cleaned in a while. To get rid of all buildup and deposits our cleaning experts will use the professional tools and products we supply them with.
Hard to reach or hidden places – dust and filth accumulate in locations that are normally overlooked during routine cleaning sessions in every home – particularly those that have previously been occupied. Our cleaning professionals are aware of these locations and will guarantee that they are spotless and disinfected.
Disposal of items and waste – To maintain your new home clean and healthy, you may need to get rid of certain objects and replace them with new ones. Personal or often used things include toilet seats, bathroom carpets and curtains, pillows and so on. We will thoroughly check them for you and clean or replace them as necessary. You will be able to relax in your spotless, hygienic house.
Our satisfied clients
"My wife and I recently bought an apartment downtown and we had to move out from the old one. A friend of ours recommended your company and we decided to try out. We are amazed by the results! Your technicians proved professional and what's more, your prices are wallet friendly. Thanks – Charley"
"So I had to move out from my old flat and I risked losing the deposit if I hadn't called someone to clean. Luckily, I found out about you and I booked immediately. I'm happy to tell you that with your help I got the deposit back – Matthew"