The vacation of a rental place and the move-in to a new one can be very exhausting process, especially combined with a picky landlord and an overloaded working schedule. We understand that, from time to time, you are pushed to your limits. That is the reason why we at Tidy Cleaners London would like to lend you a helping hand. Instead of burdening yourself with the end of tenancy cleaning, opt to use our professional cleaning services, which cover the area of Wimbledon. We aim to save you time and effort, and, of course, to save your nerves as well.
At Tidy Cleaners London we believe that the more satisfied you are with the results, the better job we have done. That is why we have a very strict policy of employing new technicians. We are very strict when it comes to experience, values, and motivation and that is why we employ only diligent and friendly people for whom cleaning is not just a job, but a vocation. Of course, our cleaning company would not have been as successful as it is if it were not for our friendly customer support team. Each member of our customer support team is a knowledgeable person ready to answer all of your questions.
We can beat our gums, but with our 48-hour guarantee, our words become a promise. We ought to inform you that we have a reputation for keeping our promises. You can rely on us completely for a trouble-free inventory inspection. Our cleaning techs are trained in accordance to the highest standards in the industry. They know how to tackle even the most stubborn stains, no matter on what surface it is. Our technicians will attend every nook of the property with great care and diligence. You do not have to worry that our technicians may miss any detail, because we have trained our specialists to have a strong eye for detail.
At Tidy Cleaners London we are aware of the fact that whenever you book professional assistance, you do not wish to have to provide something. Knowing all this and also realising that as professionals we need to take strict measures, we have opted to use only environmentally friendly cleaning products only. We believe that every task concerning the end of tenancy cleaning in your property is our job, not yours. That is why we will not bother you at all during our cleaning session.
End Of Tenancy Cleaning
Prices
Studio Flat

from £

89

One Bedroom Flat

from £

139

Two Bedroom Flat

from £

165

Three Bedroom Flat

from £

189
Remarkable end of tenancy cleaning services in Wimbledon from Tidy London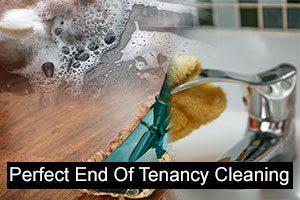 We are the most trusted trader of end of tenancy cleaning services in Wimbledon. Put the cleaning chores of the rented property behind your back and let our professionals do what they do the best – clean to perfection.
At Tidy Cleaners London, our aim is to satisfy all of our customers and help them go through the overwhelming process of moving out with minimum stress. What is more, unlike our competition in Wimbledon, we believe in honesty towards the Customer. That is why we will never make promises we can not keep. Choose our professional cleaning services today and the results will amaze you greatly.
We are a team of easygoing and motivated people. Naturally, we understand that the Customer may want to leave feedback. Do not hesitate and do it – we can only improve our services when our mistakes and the things we did good are brought to our attention. Our cleaning experts will take into account even your minor preference and comply with it. We have a plan for the cleaning session, which helps us avoid the hassle. It includes practically every cranny of the rental place and disinfection of areas with higher duty.
For more information about our end of tenancy cleaning services in Wimbledon, contact our support centre team. They will explain every detail and will provide you with no-obligation quote for free. Keep in mind that we do not charge extras if we are booked on bank holidays or weekends. Give one less thing to concern about and let it be your deposit!
Services We Provide
Carpet Cleaning
Oven Cleaning
Domestic Cleaning
Builders Cleaning
Flat Cleaning
Office Cleaning
Spring Cleaning
Upholstery Cleaning
Reliable Pre-tenancy Cleaning Services in London
If you are in the process of moving into a new place, you probably would like to be able to enjoy a clean, fresh and well-organised place. To achieve that, a thorough pre-tenancy cleaning is required. However, this may be a hard and complicated task, especially since a lot of grime and dust hides in areas that are out of sight or easily missed. To get rid of everything, you will need a lot of effort, skills and professional tools. Whether you moved into a brand new place or an old property that has been inhabited before, there will be a lot to take care of. To bring the house to a proper condition, book our pre-tenancy cleaning service – we will send a team of professional cleaning technicians that will use the high quality tools and products to eliminate all grime from every corner of the property. The entire place will be left immaculate and ready for you to move into. Here are some of the most important areas that require cleaning but are easy to miss.
Benefits of booking our Pre-tenancy Cleaning:
You will have more time to pack better, organise the entire moving process, have fun and organise your new property the way you want. Our cleaning experts will complete all tasks in a short amount of time and prepare it for your arrival – you will be welcomed by a clean, immaculate property.
Stains, bad smells and items left behind by the tenants that lived in the home prior to your arrival may prevent you from enjoying the place at its fullest. Our cleaning experts will remove every sign of grime and make the property look brand new.
Professional, non-toxic products will be used in the process. WHile most grease and grime requires strong solutions, the supermarket bought products you may end up buying can be full of dangerous chemicals, especially when used in large quantities. We utilise free of harsh chemicals but efficient materials throughout the entire service.
your home will be thoroughly cleaned by some of the best cleaning experts. We always aim to satisfy our consumers' needs the best we can and always guarantee the good quality of our services. Ever surface and corner of your home will be left immaculate.
A list of cleaning chores that demand particular focus:
Carpets – both carpets and upholstery are easy to stain and may collect large amounts of dust, grime and debris. Simply vacuuming them will not be enough at this point. We utilise a steam cleaning technique that is powerful and will get rid of all stains, as well as leave the surface disinfected.
Bathroom – all the deposits, mould and germs make cleaning the bathroom a complicated task. Lucky for you, our cleaning technicians will use the powerful, free of toxic chemicals cleaning solution we supply them with to thoroughly clean and disinfect the entire area.
Kitchen – you may notice that the kitchen is covered in grease, grime and burned residue – that will cause it to look unpleasant, smell bad and prevent you from enjoying your new beautiful place. Rest assured that the entire kitchen area will be left in pristine condition.
Hard to reach or hidden places – to properly clean the entire place, you should not skip the various hidden areas around the property. They hide dirt, dust, grime and germs. Our cleaning experts will make sure that everything has been deep cleaned and disinfected.
Disposal of items and waste – if the property you are moving into has been inhabited in the past, you may want to consider replacing certain items. Mattresses, toilet seats and rugs, for example, are best kept personal and not shared. The cleaning professionals on our team will inspect these items and advise you on how to proceed. Keep in mind that those are items that will be an important part of your life.
Our satisfied clients
"My fiancé decided to surprise me and can you believe it what she did? She bought me a flat! I wanted to move in as soon as possible and that's why I called you to do the end of tenancy cleaning of my leased property. You did great, thanks – Milton"
"After a huge fight with my landlord I wanted to apologize before leaving so I called you guys for an end of tenancy cleaning. You did such an amazing job that my landlord apologized to me and even gave me back my deposit, I'll surely call you again – Bradley"
"My landlord used to have way too high expectations about how his property should look on my moving out day. This is why I decided to listen to my friend and hire the end of tenancy cleaning service of this company. The cleaners did an amazing job and I managed to please my landlord. – Anthony"
"I wasn't looking forward my moving out because I was sure that I will have a lot of problems with my landlord. However, thanks to the end of tenancy cleaning service of this company, I was able to impress my landlord with the look of the property I was vacating and he had no other choice but to give me back my full deposit. – Ryan"
More Areas Where You Can Find Us: