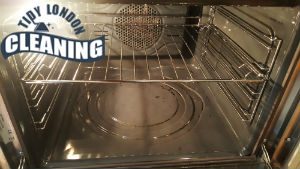 Do you want your oven to be always clean and disinfected? If you do, you do not only have to clean it in regular manners, you also need to call in some professional assistance every once in a while.
No matter how careful you are while cooking, spillages and stains cannot be avoided. Grease and grime accumulate in the blink of an eye and you cannot prevent it. However, there is something you can do and it is to book our professional oven cleaning services, available in Bow and nearby districts.
Oven Cleaning Prices Bow
Oven Cleaning Services
Prices
Single Oven Cleaning

£

45

Double Oven Cleaning

from £

63

Extractor Cleaning

£

20

Cooker Hob Cleaning

£

23
We are the ones that can make your oven as clean as in the moment when you bought it. We are the ones that care about the condition of your oven. Please, hurry up and book our outstanding oven cleaning services. Just after a single session, your oven will be like brand new.
Plaistow
Poplar
Canary Wharf
Stratford
Our professional cleaning company has the most economical pricing system in entire E3. With us low costs do not mean poor quality. All of our operatives are supplied with the most advanced cleaning equipment and have undergone special training practices.
You need to book our services and hire one of our teams to see for yourself how professional and dedicated we are.
When hard work finally pays off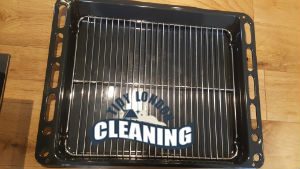 We have spent several years in this business, working hard every single minute. Our mission has always been to make our customers happy with our services. Today, we are confident to say that we have managed to.
We have hundreds of customers in this area who keep on using our services on a regular basis. We have proved to be without a rival and we will keep on doing our best to satisfy our clients.
We are ready to offer you a cleaning solution which will give the best results possible on your kitchen appliance
We will strip the oven, degrease and polish all the removable components, clean the entire oven and leave it ready for use
We work with the most skilled and insured cleaners
Our call centre representatives are at your disposal 24/7
"I love making my own homemade food but I hate dealing with the oven cleaning and this is why I decided to hire the professional help of this company. The technician who came to my home amazed me with his skills and he gave my oven a brand new look in no time. – Lina"
More Bow Information
Bow is a district in the East End of London and during the past few years it underwent some changes and experienced some urban regenerations, especially after the hosting of the 2012 Olympic Games in the nearby area of Stratford. It is definitely a lively area which has a lot to offer.
A lot of people love the Roman Road Street Market since it sells very affordable goods and its few notable stalls can offer the buyers anything from fabrics to the best donuts you have ever tried. Don't miss trying the drinks of The Coffee Room. It is a great place where you can grab a nice cup of coffee or tea and even enjoy a tasty breakfast or lunch.
A great pub in the area is The Little Driver, The place offers a wide range of different beers and its food menu has something for everyone. Another great Bow boozer is The Bow Bells which offers real and craft ales and various spirits.
"I can never clean my oven as good as the cleaners of this company can and this is why I always hire their professional oven cleaning service. They always make sure that even the toughest grease stain is gone and my cooking appliance looks sparkling clean. The fees which the company charges are always very budget-friendly. – Tim"
"I am glad that I came across this company and I decided to book their oven cleaning service. For me, the cleaning of the cooking appliance is one of the most burdensome tasks and this is why I was happy that the technician who came in my home handled this chore instead of me. Now my appliance looks amazing and I can enjoy my homemade food again. – Jordan"
If you are a fan of homemade food and you love spending time creating your own delicious dishes, then you should pay special attention to the look of your cooking appliance. We recommend you to hire the help of professionals when it comes to the oven cleaning. This way you can be sure that your appliance will look and work properly.
Our technicians are the best cleaning experts in entire Bow and they know how to tackle with ease even the greasiest stains. We assure you that your appliance is always in safe hands if you entrust it to our care.