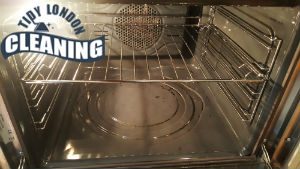 Everyone enjoys a new appliance, but nothing is as satisfying as a brand new oven. New ovens are not only beautiful – the food one can cook in a new oven is just out of this world. If you want to keep eating tasty and deliciously smelling food, you'll have to take care of your oven.
But cleaning the oven is hardly an activity everyone enjoys to do. It's inconvenient and the oven doesn't provide good ventilation; and since most oven cleaning products are very toxic, you can seriously damage your respiratory tract if you inhale the fumes from these cleaning products for a prolonged period of time.
That's why we offer our help. Our professional oven cleaning services can be yours throughout the week and also on bank holidays, too.
Oven Cleaning Prices Camden Town
Oven Cleaning Services
Prices
Single Oven Cleaning

£

60

Double Oven Cleaning

from £

79

Extractor Cleaning

£

20

Cooker Hob Cleaning

£

23
Our cleaning company was established in Camden Town more than five years ago and thanks to our professionalism and diligence, today we're one of the leading oven cleaning companies in NW1. Contact us and book today, we guarantee you won't regret it.
Cricklewood
Hampstead
Brent Cross
Hendon
We work with modern cleaning products. They are completely toxic chemical-free and we guarantee no dangerous residue will be left behind.
With us, the cleaning of your oven is not a mere cleaning, because we won't just clean your oven – we'll increase it's lifespan, too. Rely on us if you want to preserve the new condition of your oven.
With our experienced staff, success is guaranteed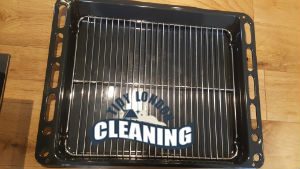 Our technicians are experienced professionals. Each of them has more than a year work experience. We've taught our team special cleaning techniques; our staff can disassemble and reassemble all kinds of ovens quickly.
We won't clean just the visible parts of your oven because we know that grease and grime won't accumulate only on the visible parts of your oven. And that's why our team can take your oven apart – to clean it completely, without missing any spot.
Complete elimination of grease and grime from your oven and cooker
Working with environmentally friendly cleaning products
Service delivered by experienced professionals
No time limitation of the service
How our Professional Oven Cleaning service works
To keep your entire kitchen area clean, healthy, and beautiful, make sure all surfaces and equipment are cleaned and disinfected at all times. Your oven and stove are included. Unfortunately, the deep cleaning of this device is a difficult process that takes time, effort, expertise, and, most importantly, powerful cleaning solutions along with specialised instruments. Save time and effort by scheduling our professional oven cleaning service, which is conducted by skilled specialists who will ensure that everything has been thoroughly and efficiently scrubbed and disinfected. Because the materials we employ are non-toxic, all traces of oil, filth, and burnt residue will be removed, and you will be able to use your oven immediately. Here is what to expect as part of the oven cleaning service we offer:
Before they begin cleaning the oven, our trained technicians will cover the floor in front of and around your appliance with a plastic sheet. This will keep grease splatters and other filth from ruining your floor.
After inspecting the appliance and its condition, its removable parts will be taken apart. The cleaning experts will bring them to soak in specialised heated tanks located in our vehicles which are full of powerful cleaning solutions.
The cleaning of the oven's interior is the next phase in the process. Our technicians will apply a special cleaning paste to the inside of your oven. This product will aid in the removal of residue from the appliance's sides, top, and bottom. The product is completely safe and non-toxic so you can start cooking right away.
While the removable parts are soaking in the cleaning solution and the oven is being cleaned on the inside, the cleaning experts will use a special blade to scrape off all burned residue from the stove top and outside of your oven. They will wipe down the surface and disinfect it.
The next step in the process is the removal of the cleaning paste from the inside of your appliance. The professionals will scrape it off using the special blade. They will then wipe down and disinfect the surface using a cleaning solution and a microfiber cloth.
All parts of the oven that have been soaking will be dried, polished and carefully wiped down. The cleaners will ensure they look like new.
Once everything has been cleaned, your oven will be reassembled and wiped down one last time. Buttons and handles will be thoroughly disinfect.
Hassle-free contact process
If you are in need of help with the cleaning of your oven, hurry up and give us a call. One of our customer support representatives will work with you and guide you through the process and help you create the perfect, most suitable service that fits your situation in the best way possible. They will answer all your questions and provide you with additional information about the services we offer. The best, most experienced cleaning professionals will be performing the service at your place and we guarantee the high quality of the final results. We will be able to fit your schedule and tend to all your needs and requirements. Waste no time, give us a call.
Our satisfied clients
"The results from your oven cleaning services are astonishing! I thought that my oven will never look as good as the first day, but you proved me I was wrong. Thank you for the great job and for the fact that you did your best to meet my standards!" – Tracy
"I will definitely trust your oven cleaning services again, because I am more than satisfied with the results that your cleaners gave me and I am impressed by the fact that your employees work both quickly and efficiently! You also have affordable prices, which makes you the most appropriate choice for everyone." – Justin
"The best oven cleaning services in town are yours! I have no idea how, but your employees made my oven spotless clean and now it looks even better than new. I am more than satisfied and I am thankful for the impeccable results. Be sure that I will leave the oven cleaning in your hands again!" – William
You can clean perfectly every area of your home but when it comes to the oven, you would certainly hire a specialist? Give us a call and we will schedule a professional oven cleaning for you that ensures a complete removal of grease deposits and leaves every component gleaming. The good news is that our skilful cleaners are ready to assist you all week round in Camden Town and the nearby areas.
With us your oven is in good hands. Rest assured that our cleaner will inspect its condition before and after the cleaning. They won't leave a mess or pollute your living space with any harmful cleaning products.