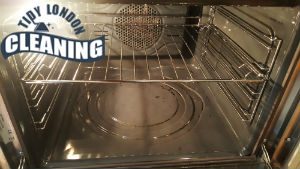 Performing a deep-clean on your oven is not as simple and easy as you think.
If you are tired of coming home to a dirty kitchen and every time you decide to use the oven it takes a lot longer to heat up and when it finally does it smells of burnt and there is smoke coming out, we have the perfect solution- our professional oven cleaning service located in Tulse Hill is here to give you a hand or two and completely transform your oven and make shine bright and perform as it was newly bought.
Oven Cleaning Prices Tulse Hill
Oven Cleaning Services
Prices
Single Oven Cleaning

£

60

Double Oven Cleaning

from £

79

Extractor Cleaning

£

20

Cooker Hob Cleaning

£

23
All of our cleaners have professional degrees. They posses years of experience and hard work, their knowledge of the cleaning and the appliance itself is essential for providing only the utmost best results.
Once you have chosen us to be your lawful oven cleaners we will make sure that you are completely satisfied with the way we cleaned your oven.
Fulham
South Kensington
Vauxhall
Stockwell
It is considered to be one of most unpleasant cleaning chores, because of all the grease, scrubbing and rubbing. Sit back, relax and let us handle the hard work with care and precision. We come fully prepared and equipped to restore your oven and probably increase its life with a few more years simply by refreshing it thoroughly.
All of our cleaning solutions are caustic-soda free and environment-friendly. They can cut through even the hardest, most stubborn stains of burnt and ensure a fume-free home.
Professional oven cleaning service in just a couple of hours with as little disturbance, of your home environment, as possible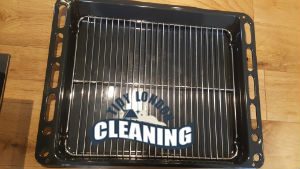 We are one of the few oven cleaning services in Tulse Hill that can provide you with real professional cleaning, carried out by true specialists in a couple of hours. While our technicians are on the job, they will do their best to cause as little inconvenience as possible to you and your family.
We guarantee that the work we will do will be met with the highest standards. You will have your oven deep-cleaned, free of greasy, burnt stains and smelling daisy fresh in just a few hours.
All trained and highly qualified cleaning technicians
Environment-friendly and harmless cleaning materials
Employees with a long range of skills and techniques
Affordable and fair price rates
Increasing the life of your oven with at least a couple of years
How our Professional Oven Cleaning service works
A healthy, clean, and beautiful house requires frequent deep cleaning of the oven. If not done properly, it can lead to oil and dirt accumulation, as well as burnt smells or smoke anytime the oven is turned on. To avoid this, schedule our high-quality oven cleaning service. Our skilled technicians will save you time and effort by thoroughly cleaning and degreasing your oven both inside and out. They will utilise professional quality, non-toxic cleaning solutions and special instruments. We guarantee amazing outcomes every time. The best thing is that you will be able to cook your favourite foods as soon as our technicians finish their work ( thanks to the chemical free products we use). Do not be hesitant, reach out to us and leave this task to our cleaning teams. Below, you can find a detailed list of all steps that will be taken by the cleaners during the service.
In order to prevent splashes of grease and grime in your kitchen, our cleaning experts will place a protective sheet on the floor in front of your oven before the cleaning process actually begins.
After evaluating the appliance and its condition, the detachable pieces will be disassembled. The cleaning professionals will transport them to soak in specially designed heated tanks placed in our vans and filled with a strong cleaning solution.
The next step is cleaning the interior of the oven. The walls, top and bottom of the appliance will be covered in a high quality cleaning paste that is non-toxic and biodegradable. This product will get rid of all grime and charred food from the surface once it has been warmed up by the oven..
The next step of the service will include cleaning the stove top and the outside of the oven. The cleaning professionals will scrape the dried up filth from the surface of your device using a blade. They will use strong cleaning solutions and a microfiber cloth to cleanse and sanitise the stove top.
After that, the inside of your oven will be left to cool down. The cleaners will remove all of the product from the surface along with the grease and grime it dissolved. To finish this step, they will wipe down and disinfect the interior.
After all this time, all particles will have finished soaking and will be clean, grease and grime-free, and spotless. The specialists will wipe down and disinfect them.
Once everything has been cleaned, your oven will be reassembled and wiped down one last time. Buttons and handles will be thoroughly disinfect.
Hassle-free contact process
We provide thorough oven cleaning services, and all you have to do to schedule one is contact us and speak with one of our office staff about the issue at hand. They are always accessible to assist you in developing the best cleaning solution for your specific situation. You will be able to choose every aspect of the job and make specific requests. Because our working hours are quite flexible, we will be able to accommodate your busy lifestyle. Do not hesitate to call us today and arrange our oven cleaning service. Some of the greatest cleaning specialists in the industry will tend to all your needs and supply you with high-quality outcomes.
Our satisfied clients
"I knew that you will meet my expectations if I leave the oven cleaning to you. What I like most about your services is the fact that your employees know how to work quickly and efficiently in the same time and they do their job with pleasure. This is real professionalism and you definitely impressed me!" – Jennifer
"The results that I got from you were more than perfect! Your technicians took care of my oven's cleanliness in no time and did an amazing job! I assure you that from now on I am your loyal customer and I will leave the oven cleaning only in the hands of your specialists!" – Bryan
"I have no words to describe how good my oven looks after your cleaning services. Your technician put the sparkle back in it in no time and made it look just like new. I couldn't believe my eyes, because I didn't think that my oven will look like this again." – Alex
Your oven can be once again clean and spotless. What you need to do is employ our service, located and operating all over Tulse Hill, and receive a professional oven cleaning with a guaranteed successful end results. We are more than capable to clean your oven and remove all the stains left from previous cooking and burnt.
In order to have your oven properly cleaned you will definitely need to apply a special type of cleaning, one that truly makes a difference and dissolves the stains from within without harming the appliance. With us on board you are sure to get your oven cleaned and refreshed from both the outside and the inside.