When the end of your lease is near and you are planning your moving out already, you should take into account that it is very likely that your landlord requires an end of tenancy cleaning of you. When this happens, be sure to call our company and book our professional cleaning team to help you with it.
With vast knowledge in the field of professional cleaning, we at Tidy Cleaners London are the cleaning specialists you should rely on. We are experienced professionals and we guarantee that if you chose us, the results will amaze you. With us, the full refund on your deposit money is guaranteed.
We are end of tenancy cleaning specialists and we are equipped, qualified, experienced and knowledgeable in the field. With us, utmost results are a guarantee. At Tidy Cleaners London we have been helping landlords, letting agents, tenants, even office managers with their moving in or moving out cleaning needs and we operate throughout Battersea.
100 percent customer satisfaction is what we aim to achieve. Choose us for a cleaning session and you will not regret it. Knowing that the Customer has a hectic lifestyle and an overloaded schedule, we have made it our goal to be available whenever you wish. Thus, all cleaning teams of Tidy Cleaners London assist homeowners and tenants throughout the week and also on bank holidays. Choose our company, contact us and book your first cleaning session with us today – we guarantee it will not be your last.
End Of Tenancy Cleaning
Prices
Studio Flat

from £

89

One Bedroom Flat

from £

139

Two Bedroom Flat

from £

165

Three Bedroom Flat

from £

189
Remarkable End of Tenancy Cleaning Services in Battersea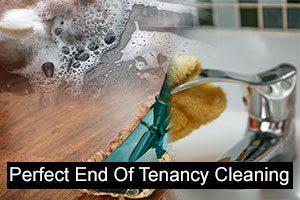 When pre or post tenancy cleaning is needed, we are the company you should call. Offering professional services at bearable prices, we at Tidy Cleaners London are the right cleaning company you can count on. Professionalism and high quality service – that is how our regular clients characterise us. We aim to be honest and reliable. With us the Customer does not receive any additional fees, nor will you be mistreated in any way.
All of our cleaning specialists have dealt with various cleaning challenges and end of tenancy cleaning jobs. This gives us the confidence to declare that however dirty your home is, we will make it sparkling clean quickly and we will not turn a blind eye on any detail, too. What is more, at Tidy Cleaners London, we are not interested in size as well; this means that we will take care of your property regardless of how big or small it is.
Our licensed and experienced team will deep clean any room. They will disinfect the bathroom and the toilet, they will degrease hobs, kitchen counters, clean the microwave inside and out, wipe down all other appliances, dust and vacuum every room, clean windows internally, etc. Please note that Tidy Cleaners London includes professional oven cleaning as part of its service; nevertheless, we do not perform a professional carpet cleaning.
There are various reasons which make our company the preferred choice of both landlords and tenants, one of which is our availability rate. Of course, the Customer will be assisted in Battersea, but you can also book us to assist you in:
Mayfair
Marylebone
Bayswater
Paddington
Acton
Chiswick
Our services are of the highest quality and we guarantee 100 per cent efficiency thanks to our heavy duty cleaning agents and modern tools. Our end of tenancy cleaning company is the best in all Battersea.
The Customer may also take advantage of:
Carpet Cleaning
Oven Cleaning
Domestic Cleaning
Builders Cleaning
Flat Cleaning
Office Cleaning
Spring Cleaning
Upholstery Cleaning
Reliable Pre-tenancy Cleaning Services in London
It is critical to thoroughly clean the new home you are moving into. It will give you a fresh start in life and allow you to enjoy a clean, organised, and healthy environment. However, keep in mind that this sort of cleaning may be rather difficult, especially if you are far too preoccupied with the other chores that come with the moving process. This is due to the vast quantity of filth and grime that exists all over the house, particularly in concealed corners. In addition, depending on the property (whether it is brand new or has been inhabited already), there may be construction debris and grime to remove, filth left behind by past renters, or objects to replace or fix. Schedule an appointment with one of our customer service representatives to save time and effort. Our team of experts will clean everything thoroughly, even spots that are difficult to reach or are often neglected throughout the cleaning procedure. Find a list of some of them below.
Benefits of booking our Pre-tenancy Cleaning:
By booking our cleaning service, you will slow down the moving process and be able to have some free time to actually enjoy this exciting moment of your life. Our cleaning experts will ensure that you are welcomed by an immaculate property, ready for you to decorate and relax in.
The previous tenants may have skipped the end of tenancy cleaning of the property when leaving. We will ensure no signs of their life there will be left behind – all odours, stains and personal objects that may be left behind will be eliminated.
Professional, non-toxic products will be used in the process. WHile most grease and grime requires strong solutions, the supermarket bought products you may end up buying can be full of dangerous chemicals, especially when used in large quantities. We utilise free of harsh chemicals but efficient materials throughout the entire service.
You will receive one of the best, highest quality cleaning solutions available on the market. We only working with experienced, knowledgeable experts that will ensure that your entire property has been thoroughly cleaned and disinfected.
A list of cleaning chores that demand particular focus:
Carpets – the easiest hiding place for germs, dust mites and other nasty things that may irritate you and even cause health issues (not to mention the stains). As part of the service, we will steam clean all carpets and upholstery ensuring 100% stain removal success and thorough disinfection of the entire surface.
Bathroom – the bathroom must be a top priority if you want to appreciate your new area in its cleanest condition. It is the most prone to accumulating filth, debris, and pathogens. Our experts will work hard to ensure that everything has been scrubbed and disinfected. They will employ efficient, yet non-toxic solutions.
Kitchen – in order to have a clean and healthy kitchen, you must remove all oil and filth from all surfaces in the area. Using the high-quality equipment and supplies we provide them with, our trained experts will assure amazing results.
Hard to reach or hidden places – the cleaning experts on our team know about all the hidden and hard to reach areas throughout the house. They will ensure that no dirt and grime have been left behind. All surfaces and corners will be left immaculate and disinfected.
Disposal of items and waste – keep in mind that if you move into a new place, there will be items that are best replaced. If there is a toilet seat, bed linen, mattress or shower curtain (you can donate those), it is best to buy new ones for your time in the property. The cleaning experts on our team will check those for you, clean anything that may be kept and replace these objects if needed.
Our satisfied clients
"If you're after a professionally performed cleaning service at affordable prices, you should call these guys. They saved me a lot of time and a grave efforts as well. Thanks to those cleaning experts, I was able to walk out of my rented property with a full refund on my deposit in hand – John"
"Despite being a diligent cleaner throughout the tenancy period, I wanted a professional to come and tackle the place before I moved out – I didn't like the idea of having to clean everything by myself and then failing the inspection. You guys did a great job and I will definitely call again – Myrtle"
"I never knew that moving out can actually be stress-free. Thankfully, I came across the end of tenancy cleaning service of this company and I they helped me to achieve a perfect look for the apartment I was vacating. In the end my landlord had no other choice but to give my full deposit back. – Natasha"
"I have always hated moving out but thanks to the amazing end of tenancy cleaning service of the cleaners of this company I managed to impress my landlord and he even gave me my full deposit back. I am very impressed both with the quality of the service and the price which I paid. – Victoria"
There is no need to worry about your moving out. Our company is well-experienced in the end of tenancy cleaning field and we can help you enjoy a stress-free moving out and even get your full deposit back. Give us a call and we will ease the burden on you and we will provide the best results in no time.
All of our cleaners are wonderful people who know how to achieve an amazing for any property that they are cleaning. We hope that you will give us a chance to prove you that not only is our service with excellent quality but our prices are the most budget-friendly ones in entire Battersea.