When the time comes for you to move out from your rented property and a thorough cleaning of your rented lodging is required of you prior to your moving out, call our company for help. We are a local company, based here in Chelsea and we can clean any property to perfection in a matter of hours.
From the smallest flat to the biggest house, we also clean offices after they have been vacated or before new businesses move in. We at Tidy Cleaners London have spent many years working hand in hand with letting agents and landlords. Thus, unlike our competition, we know how to perform the appropriate end of tenancy cleaning which your landlord expects to see before you leave their property.
Our cleaning services are second to none here in the area and we have abundant experience in the field. What we can help you with is send a team of expert cleaners to your premise and they will do the deep cleaning for you. We guarantee perfect results with minimum downtime.
End Of Tenancy Cleaning
Prices
Studio Flat

from £

89

One Bedroom Flat

from £

139

Two Bedroom Flat

from £

165

Three Bedroom Flat

from £

189
Professional End of Tenancy Cleaning Services in Chelsea – 48 Hours Guarantee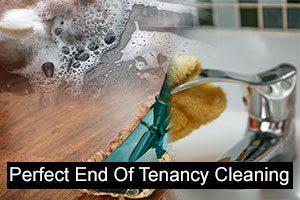 Choose Tidy Cleaners London and the results will exceed all of your expectations. Each member of our highly specialised team has completed an extensive training program prior to being employed. In essence, this means that all of our technicians are capable of performing top-notch cleaning of any surface in your premise. This will undoubtedly result in the full refund on your deposit money.
We value the Customer greatly and your complete satisfaction is what we fight for. Keeping in mind that even trained specialists may make a mistake during the cleaning session, we at Tidy Cleaners London provide the Customer with a 48 hour guarantee. If the Customer find themselves dissatisfied with what our technicians have done, a team of professionals will be sent back to your property for a re-cleaning session, free of charge. Please keep in mind that after the re-cleaning session, we expect the Customer to inspect the work of our technicians and specify if we need to come back again.
Book our end of tenancy cleaning services and our technicians will show you what a clean property really looks like. Our team will execute a series of cleaning tasks and apply latest cleaning techniques to eliminate stubborn stains and revive appliances. With us you can have a unique experience. Our technicians will not only clean your property to perfection, but also provide you with valuable tips on how to save time while cleaning, too.
It is in actually time-saving that motivates people to book professional cleaning services most. Of course, we too will save you time by cleaning your property for you. But that is not all – we will also save you money in the long run by making sure that you receive a full refund on your deposit money.
Book our end of tenancy cleaning services and we will take care of your property quickly and professionally. We will clean light fittings and switches, wash windows and sills, but that is not all. We will wipe door frames and sanitise doorknobs, clean skirting boards, radiators, wipe down all kitchen surfaces and appliances and disinfect the toilet and taps. On top of that, we will vacuum carpeting and upholstery, de-scale the bathtub and shower, degrease hobs, clean tile and grouting, etc. When our cleaning session is over, nothing will be as clean as your rented property. Do not think about that deposit money anymore – you will get it back for sure.
Our end of tenancy cleaning services are most reliable here in Chelsea. Book us and our team of experts will be happy to help you with your cleaning. Contact us at your convenience.
At Tidy Cleaners London we are able to a wide variety of professional cleaning services. By booking us, the customer can take advantage of the following cleaning services:
Services We Provide
Carpet Cleaning
Oven Cleaning
Domestic Cleaning
Builders Cleaning
Flat Cleaning
Office Cleaning
Spring Cleaning
Upholstery Cleaning
Reliable Pre-tenancy Cleaning Services in London
If you are in the process of moving into a new place, you probably would like to be able to enjoy a clean, fresh and well-organised place. To achieve that, a thorough pre-tenancy cleaning is required. However, this may be a hard and complicated task, especially since a lot of grime and dust hides in areas that are out of sight or easily missed. To get rid of everything, you will need a lot of effort, skills and professional tools. Whether you moved into a brand new place or an old property that has been inhabited before, there will be a lot to take care of. To bring the house to a proper condition, book our pre-tenancy cleaning service – we will send a team of professional cleaning technicians that will use the high quality tools and products to eliminate all grime from every corner of the property. The entire place will be left immaculate and ready for you to move into. Here are some of the most important areas that require cleaning but are easy to miss.
Benefits of booking our Pre-tenancy Cleaning:
The time you will save by trusting our professionals with the cleaning of the property will allow you to organise your entire move better, have time to pack and organise your belongings and simply enjoy the entire process. We will ensure that we exceed your expectations.
All traces of former occupants will be removed. This includes odours, stains, personal items and other unpleasant items that may interfere with your enjoyment of the property. We will work hard to ensure that the house is spotless and ready for your arrival.
Your new property will be thoroughly cleaned and disinfected with the use of top grade professional cleaning solutions. All of them are non-toxic, free of harsh chemicals, biodegradable and eco-friendly. Both your children and your pets will be safe and enjoying a beautiful, disinfected new home.
Some of the greatest cleaning specialists will completely disinfect your house. We consistently strive to meet our consumers' demands to the best of our ability, and we always guarantee the high quality of our services. Every corner of your apartment will be immaculately clean.
A list of cleaning chores that demand particular focus:
Carpets – yes, a place hiding tons of dust mites, dirt, germs and other unpleasant things you surely don't want to live with. The steam cleaning technique we use will ensure 100% success in their removal and proper disinfection of the entire surface.
Bathroom – all the deposits, mould and germs make cleaning the bathroom a complicated task. Lucky for you, our cleaning technicians will use the powerful, free of toxic chemicals cleaning solution we supply them with to thoroughly clean and disinfect the entire area.
Kitchen – Scrubbing and high-quality products will be necessary if you want to appreciate your kitchen in its optimum condition. Our cleaning crew will arrive well equipped to remove all stains, buildup and bad smells.
Hard to reach or hidden places – to properly clean the entire place, you should not skip the various hidden areas around the property. They hide dirt, dust, grime and germs. Our cleaning experts will make sure that everything has been deep cleaned and disinfected.
Disposal of items and waste – If the home you are moving into has already been occupied, you may want to consider replacing a few things. Mattresses, toilet seats, and carpets, for example, should be kept private and not shared. Our team of trained professionals will check these goods and advise you on how to proceed. Remember that these are objects that will play a significant role in your life.
Our satisfied clients
"I find the work of your technicians very professional. They seemed skilled and ready for whatever clutter, dirt or stains came their way. They showed up exactly on the scheduled time and finished in less than two hours. I was so impressed by the final result that I will definitely recommend you to my friends. Of course, I intend to use your services again in the future. – Robin"
"Your technician just left my rented property and I want to say that I have never seen my apartment cleaner! Your technician's performance completely exceeded all of my expectations and now I'll surely get the deposit back. I will book you for an end of tenancy cleaning again – Marco"
Areas we provide our cleaning servises: