If you are living in a rented property, it is highly likely that you will be required to do a move-out cleaning of the place before you move out. You can either try to clean the property yourself for which you will need a lot of time and serious efforts, or alleviate yourself by relying on professional help. Our company is close to you – we are based and operate in Clapham and we have been assisting tenants to to achieve an easier move-out for many years now. Give us a chance and no matter what is the condition of the property prior to our coming, we will make sure that it is in excellent condition for the inventory inspection. Choose us and you will receive a full refund on your deposit money.
The main issue of every outgoing tenant is to keep the full amount of their deposit money. That is why the first of our priorities is to make your property immaculately clean so that you receive the full amount of your deposit money back. You can rest assured that all cleaners in our team possess the necessary expertise to clean deeply every leased flat or house and guarantee you the full refund of the deposit.
End Of Tenancy Cleaning
Prices
Studio Flat

from £

89

One Bedroom Flat

from £

139

Two Bedroom Flat

from £

165

Three Bedroom Flat

from £

189
Comprehensive end of tenancy cleaning services in Clapham. What we have for you is a cleaning package that includes even the most inaccessible places in a property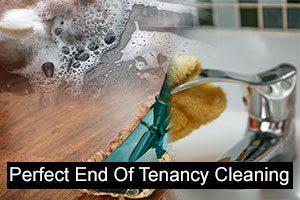 Included in our professional end of tenancy cleaning services is a profound kitchen cleaning, sanitising of the whole bathroom, hoovering of all carpets, washing the hardwood floors, dusting furniture, mirrors, and other surfaces, cleaning the windows, polishing the door frames, etc. We assure you that our professionals will not miss a single detail.
At Tidy Cleaners London, we work with environmentally friendly cleaning products only. We understand that people want to avoid using hazardous cleaning products and that is why we use cleaning products with no toxic chemical ingredients. Thus, by choosing us you will not pollute your rented property, nor will you affect the environment.
Work with us and we will surprise your landlord with an exceptional level of cleanliness. Our dedicated team of specialists will not only meet the landlord's requirements but also exceed them.
Our services are suitable for every need. We are able to assist you not only with a professional end of tenancy cleaning but also with an efficient pre tenancy cleaning as well. All tenants, landlords and estate agents are welcome to turn to us whenever they need help. We have all the required manpower and professional equipment to handle any cleaning job. We promise perfect results at all costs.
Richmond
Bexley
Barnet
Enfield
Edmonton
Our impeccable end of tenancy cleaning services are available for booking throughout Clapham. Get in touch with our friendly customer care agents and they will tell you more about our flexible schedule and moderate prices.
You can also rely on our:
Carpet Cleaning
Oven Cleaning
Domestic Cleaning
Builders Cleaning
Flat Cleaning
Office Cleaning
Spring Cleaning
Upholstery Cleaning
Reliable Pre-tenancy Cleaning Services in London
When moving into a new property, it is extremely important to clear and clean the entire place. Different types of grime may be present, depending on the condition of the home -whether it is brand new and you need to clean industrial waste and large amounts of dust, or if it has been inhabited in the past and you have to deal with the mess left behind by previous tenants. What is more, as you dive deep into the cleaning process, you may find items that are broken and need to be repaired or fixed. All those factors make this task complicated, especially for an unprepared individual. You may take advantage of the professional pre-tenancy cleaning service we offer. Our expert cleaners are experienced and will use their best skills to eliminate all dust, grime and dirt from all corners and areas of the home. The trickiest part of this type of cleaning is the debris hiding in hard to reach or easy to miss areas. Rest assured that we will take care of those as well. See what they are below:
Benefits of booking our Pre-tenancy Cleaning:
By booking our cleaning service, you will slow down the moving process and be able to have some free time to actually enjoy this exciting moment of your life. Our cleaning experts will ensure that you are welcomed by an immaculate property, ready for you to decorate and relax in.
All signs of previous inhabitants will be eliminated. Tha involves smells, stains, waste and other unpleasant things that may prevent you from enjoying your time at the property. We will ensure the home is absolutely clean and ready for you.
You will be able to enjoy a clean, but also safe property. We do not use regular cleaning products that are free of chemicals. We only utilise non-toxic, eco-friendly cleaning solutions that will not put the health of your pets or children in jeopardy. Trust us with your home and your well- being – we will not disappoint you.
The property will be completely disinfected and prepared for your arrival. We will ensure that all corners and hidden areas of the home have been sanitised. You may rest assured that the work we deliver will be of the highest quality.
A list of cleaning chores that demand particular focus:
Carpets – bacteria, dust mites, and other unpleasant things that might bother you and potentially create health problems are hiding all over the carpets and upholstery. We will steam clean everything as part of the service, assuring 100% stain removal success and complete disinfection of the surface.
Bathroom – All of the deposits, mould and bacteria make cleaning the bathroom a difficult process. Our cleaning specialists will utilise the strong, non-toxic cleaning solution we provide them with to completely clean and disinfect the area.
Kitchen – A kitchen that hasn't been cleaned in a while will be coated in grease, filth, and burnt food particles. Our staff members will utilise the strong cleaning solutions we provide them with to get rid of them. Your kitchen will be immaculate.
Hard to reach or hidden places – there may be large amounts of dirt and grime hidden in various areas throughout your entire property. These are usually out of sight or hard to reach. Our professionals will reach all of them and use efficient products to thoroughly clean them.
Disposal of items and waste – If the home you are moving into has already been occupied, you may want to consider replacing a few things. Mattresses, toilet seats, and carpets, for example, should be kept private and not shared. Our team of professionals will check these goods and advise you on how to proceed. Remember that replacing these objects will help you achieve the immaculate conditions you want to live in.
Our satisfied clients
"A friend of mine recommended your services and I decided to book you for end of tenancy cleaning. You did an amazing job, I've never seen the apartment cleaner, really! Your technicians are kind and professional and your prices are good, I'll undoubtedly use the service again – Sonaya"
"I had no idea what a cleaned apartment looked like before employing you for an end of tenancy cleaning session. I had no idea a window could be so clean! I almost regretted having to move out! I especially liked it that your service didn't destroy my savings! I'll call you again – Amanda"
"I wasn't able to clean the property at the end of the tenancy and started searching for a professional cleaning company. Your prices seemed fine and I called your support centre. Working with your cleaners was great. The fellows did their job very well and this is highly appreciated. – Nicol"
"Thank you for sending your cleaners yesterday. The leased property now looks great and I don't need to worry about the deposit. Fantastic service at a fantastic price. Will surely work with you again in the future. You saved me a lot of efforts. Highly recommended. – Gregory"