Time to move out? Save your efforts and leave the final cleaning of your leased property to us. We have enough of diligent cleaners and a couple of them will visit you at the first convenient time for you.
We are a trustworthy and serious company with vast experience in the field of cleaning. You can rest assured that we understand completely the importance of a professional end of tenancy cleaning and in return to your money you will receive nothing but that.
End Of Tenancy Cleaning
Prices
Studio Flat

from £

89

One Bedroom Flat

from £

139

Two Bedroom Flat

from £

165

Three Bedroom Flat

from £

189
Our excellent end of tenancy cleaning is available through Putney and you can count on us 7 days per week.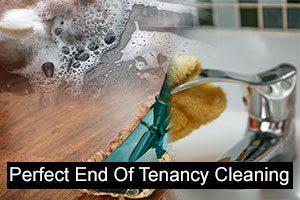 What we have for you is a profound and thorough cleaning of every room of your leased property. In our service is included deep kitchen cleaning, sanitising of the whole bathroom, hoovering the carpets, washing the hard floors, cleaning the windows, polishing the door frames, cleaning the skirting boards, dusting the furniture and much more.
Feel free to notify us if the inventory clerk or your landlord is not satisfied with the level of cleanliness in the next 48 hours after we have cleaned the property. Our cleaners will visit you again and reclean any areas for free.
We provide cleaning in:
Beckton
Clapton
Chingford
Mile End
Bethnal Green
With us you don't need to worry about quality because all cleaners in our team are fully trained and supplied with the most modern cleaning equipment. All of them have spent many hours cleaning post tenants and know how to deal with different types of persistent dirt deposits. We guarantee that they will do a great job and you will move out without any complications.
If you are renting a property in Putney don't miss to take advantage of our magnificent end of tenancy cleaning services when you move out. Just give us a call and our helpful customer care agents will assist you right away.
Services We Provide
Carpet Cleaning
Oven Cleaning
Domestic Cleaning
Builders Cleaning
Flat Cleaning
Office Cleaning
Spring Cleaning
Upholstery Cleaning
Reliable Pre-tenancy Cleaning Services in London
It is critical to thoroughly clean the new home you are moving into. It will give you a fresh start in life and allow you to enjoy a clean, organised, and healthy environment. However, keep in mind that this sort of cleaning may be rather difficult, especially if you are far too preoccupied with the other chores that come with the moving process. This is due to the vast quantity of filth and grime that exists all over the house, particularly in concealed corners. In addition, depending on the property (whether it is brand new or has been inhabited already), there may be construction debris and grime to remove, filth left behind by past renters, or objects to replace or fix. Schedule an appointment with one of our customer service representatives to save time and effort. Our team of experts will clean everything thoroughly, even spots that are difficult to reach or are often neglected throughout the cleaning procedure. Find a list of some of them below.
Benefits of booking our Pre-tenancy Cleaning:
You will be able to save time and effort. Moving into a new place can be exciting but you will probably be preoccupied with packing, organising the moving process, etc. By booking our company you will be able to enjoy the process, keep good memories and start on a clean slate.
The previous tenants may have had pets ( that may leave unpleasant odours or stains behind), or simply did not clean on a regular basis. We will ensure that the entire property is empty, clean and fresh for your arrival.
You will be able to enjoy a clean property where your entire family will be safe and healthy. We do not use conventional chemical-free cleaning solutions. We exclusively use non-toxic, eco-friendly cleaning products that will not endanger the health of your dogs or children. Trust us with your house – we guarantee high quality results.
Some of the greatest cleaning specialists will completely disinfect your house. We consistently strive to meet our consumers' demands to the best of our ability, and we always guarantee the high quality of our services. Every corner of your property will be immaculately clean.
A list of cleaning chores that demand particular focus:
Carpets – the quantity of filth, dust, and viruses hidden in the fibres of your carpet or upholstery will surprise you. To get excellent results, we will steam clean their surface and remove any stains and dust mites that may cause allergies. The area will be left spotless.
Bathroom – the thorough cleaning of a bathroom is an extremely important part of the cleaning process. It usually involves strong chemicals and a lot of scrubbing. However, our experts know how to approach all issues in the most efficient, yet safe way possible.
Kitchen – your kitchen will be left immaculate by the end of the service. All signs of grease and grime will be eliminated and the entire area will be disinfected by our expert cleaning technicians.
Hard to reach or hidden places – there may be large amounts of dirt and grime hidden in various areas throughout your entire property. These are usually out of sight or hard to reach. Our professionals will reach all of them and use efficient products to thoroughly clean them.
Disposal of items and waste – when moving into a previously owned property, it may be preferable to just get rid of certain objects and replace them. Our experts will check them and provide recommendations. Keep in mind that carpets, toilet seats, shower curtains, pillows, and mattresses (if not protected by a cover) should be changed. These are personal goods that should not be shared.
Our satisfied clients
" Apparently I made the right decision outsourcing the cleaning of my old apartment to you. After you were finished I went to check in on the results and I couldn't believe my eyes- I was thinking to myself if that was that really my old apartment. With every surface cleaned to perfection it totally looked like a different place. – Anthony"
" You are definitely the best cleaning service. I do not know how you managed to achieve such perfect results, but somehow you were able to make every surface shine bright. The stains on the furniture were very stubborn and I was not sure that you would be able to remove them, and once again you proved me wrong. – Steve"
" My deposit would be lost if you hadn't had interfered. I am so glad I chose you to be the cleaning service to clean my formal apartment- the landlord was very happy with the end results and so was I. The kitchen was a total mess, but you managed to freshen it up and remove the stains of burnt food. – Bobby"
" A friend of mine had used your end of tenancy cleaning service before and she recommended it to me. I was very pleasantly surprised when I saw the end result- it looked like a totally different apartment, everything was wiped cleaned and it smelled awesome! No need to tell you that I got back the full amount of my deposit. – Ruddy"
If you are looking for the help of a reliable company for the cleaning of your rental when moving out of it, choose our company and you will get impeccable results.
This is so, because we not only have the most qualified cleaning team within the bounds of Putney, but we also cooperate with the leading manufacturers in the cleaning sphere. Their products have always helped us achieving the perfect results that our customers expect from us.
We will put the sparkle back into your rental in no time and you can be sure that you will get your deposit back without any problems.