Our company is a prestigious cleaning agency located and operating in and around Raynes Park. We are offering high-quality cleaning services to home owners, office managers, tenants, estate agents, etc. What we specialise in is end of tenancy cleaning and we feel confident enough to say that in the area, our services are second to none.
We are superior to other companies in all aspects. We are flexible with appointments, our rates are considerate, we are customer-oriented and we offer custom-made packages to all of our customers. By choosing our company you will make yourself a favour. Make sure you contact us soon. Whether you are a landlord, an estate agent or a tenant, you will benefit greatly from our service.
End Of Tenancy Cleaning
Prices
Studio Flat

from £

89

One Bedroom Flat

from £

139

Two Bedroom Flat

from £

165

Three Bedroom Flat

from £

189
Our end of tenancy cleaning service is the best in Raynes Park and comes with a guarantee.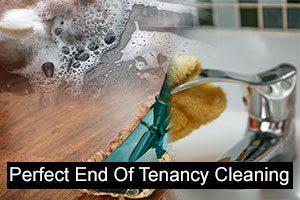 Our company is a well-established and a trustworthy contractor and we can guarantee you a very efficient and affordable end of tenancy cleaning. If you are a tenant and your lease requires you to deep clean the property before leaving it, you can leave this job in our hands and do more important work.
Our end of tenancy cleaning service can be booked with another of our cleaning services and you will get a discount (an option that mainly landlords and estate agents choose).
Leave the dirty job to our professionals. They will leave your property spick and span and you will get your deposit back. We guarantee you that it will pass the inspection. Our cleaning teams work diligently and will take care of every room and surface. They will disinfect toilet, bathtub, taps, doorknobs, etc. They will dust and vacuum, cobweb, polish all other surfaces. Windows and window sills will be washed as well, and much more.
We will clean your home in:
Brockley
Blackheath
Abbey Wood
Bankside
Golders Green
Call us for more information.
Carpet Cleaning
Oven Cleaning
Domestic Cleaning
Builders Cleaning
Flat Cleaning
Office Cleaning
Spring Cleaning
Upholstery Cleaning
Reliable Pre-tenancy Cleaning Services in London
You surely must be enthusiastic about moving into a new location. However, along with the amazing aspects, there are a lot of duties and jobs that must be completed. One of the jobs that must be completed is a thorough cleaning of the entire property. This can be difficult, especially for someone who is already preoccupied with packing, oranising and other activities. While cleaning a previously lived-in house can be difficult due to all of the filth and garbage left behind by the past tenants, complete cleaning of a brand new building involves dust and industrial waste disposal. Book our services if you want to be able to move into a lovely home. We will supply you with a high-quality pre-tenancy cleaning service performed by trained professionals. They know just how to handle any problem and will ensure that any hidden regions or difficult to reach spots have been thoroughly cleaned. You can find a list of important areas that are easy to miss below.
Benefits of booking our Pre-tenancy Cleaning:
You will win more time on your hands. Moving to a new location might be thrilling, but you will most likely be distracted with packing, planning the moving procedure, and so on. By hiring our services, you will be able to relax during the process, make nice stories, and start fresh.
You will be able to enjoy a clean, tidy and beautiful new home. Our cleaning experts will work hard to remove all stains, odours and waste left behind by previous inhabitants. Rest assured that you will arrive at a perfect home.
You and your loved ones will be completely safe since all cleaning products used by our specialists are devoid of hazardous chemicals, eco-friendly, and biodegradable. Furthermore, they are incredibly effective, removing 100% of the stains, deposits, and filth from all surfaces and areas of your new property.
The property will be thoroughly cleaned and set up for you. We will work hard to ensure that all corners and areas of the house are sanitised. You may be confident that the job we provide will be of the greatest quality.
A list of cleaning chores that demand particular focus:
Carpets – yes, a place hiding tons of dust mites, dirt, germs and other unpleasant things you surely don't want to live with. The steam cleaning technique we use will ensure 100% success in their removal and proper disinfection of the entire surface.
Bathroom – All of the deposits, mould and bacteria make cleaning the bathroom a difficult process. Our cleaning specialists will utilise the strong, non-toxic cleaning solution we provide them with to completely clean and disinfect the area.
Kitchen – if your kitchen is coated in oil, filth, and burnt residue, it is possible that it seems unappealing, smells terrible; or stops you from fully enjoying your new home. You may be confident that the entire kitchen area will be left in beautiful shape by out expert technicians.
Hard to reach or hidden places – in each property (especially ones that have been previously inhabited) dust and grime collect in areas that are usually neglected during the regular cleaning sessions. Our cleaning experts know where these places are and will ensure that they are immaculate.
Disposal of items and waste – when moving into an established house it may be best to simply throw away certain items and replace them. Our professionals will inspect those and will suggest a suitable approach. Keep in mind that rugs, toilet seats, shower curtains, pillows and mattresses ( if there has not been a protective cover placed) are best replaced. These are personal items that are worth investing in.
Our satisfied clients
"I was about to do the end of tenancy cleaning of my old rented place myself but then I heard about you and the price was too good for me to ignore. You are the best cleaning company in my opinion! I was thrilled with the performance of your technicians – Sam"
"A friend of mine recommended your end of tenancy cleaning services and when the time came for me to move out I decided to try you out. You technicians amazed me! Such passionate young fellows! I love what they did to the apartment and I'll surely book you again – Esmeralda"
One more interesting thing about the railway station here is that the four platforms are not opposite of one another. The railways station here has a busy schedule with over 200 trains passing daily just to Waterloo. It is a great place to live – tranquil and peaceful and yet very close to Central London.
" The cleaning technicians totally surprised me by providing such efficient cleaning. I definitely have never seen the place so clean- all areas including the bathroom and the kitchen were cleaned to perfection. The kitchen appliances were refreshed as well. – Sandy"
"I moved out of my rented house and I decided to book your end of tenancy cleaning services because a friend of mine recently recommended your company to me. Your cleaners came right on time and cleaned the entire apartment. My landlord even gave me back the security deposit.- Steven"
Our company specialises in the end of tenancy cleaning services in the area of Raynes Park. We have been around for a plenty of years already and we possess all that is necessary to make our customers proud and satisfied for choosing us. We work with experienced and trained cleaners who know how to achieve high levels of cleanliness.
If you are about to change homes, make sure to get in touch with our company and we will help you bring the property back in order. We are open seven days of the week, with no exceptions. Call us.