Do not put yourself at risk or slow yourself down when you are moving out to do an end of tenancy cleaning which still might not be satisfactory to your landlord. Do not waste your energy and time on cleaning the apartment and still risking not getting your deposit back. Call our professionals for help. They are trained and equipped specialists who will scrub your property and will leave it spick and span.
We can guarantee you that when our cleaners are done your lodging will be immaculate and you will have no troubles getting your deposit back. We are a renowned cleaning agency and we provide the most convenient end of tenancy cleaning services in Southfields.
We are experienced and knowledgeable in how to clean as good that both parties of the lease are satisfied with the results. We help landlords and tenants part on good terms.
End Of Tenancy Cleaning
Prices
Studio Flat

from £

89

One Bedroom Flat

from £

139

Two Bedroom Flat

from £

165

Three Bedroom Flat

from £

189
Cost-effective End of Tenancy Cleaning Services in Southfields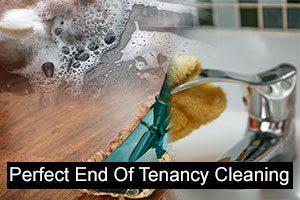 Our end of tenancy cleaning service is our only guaranteed service. This means that after we are done cleaning and within two days the inspection clerk has come and found a problem, we can come and re-clean for free.
Leave our professional cleaners to help you with your job and we will make your moving out easier. Do not let cleaning slow you down, leave it to us and we will help get your deposit back.
Our team will come equipped with all necessary products and detergents and will work until the job is completed. They will sanitise the bathroom, degrease kitchen surfaces, dust and vacuum thoroughly, etc. We are detail-oriented and will not skip a spot.
For a professional end of tenancy cleaning service Southfields call us right away. And enjoy our economical rates.
Carpet Cleaning
Oven Cleaning
Domestic Cleaning
Builders Cleaning
Flat Cleaning
Office Cleaning
Spring Cleaning
Upholstery Cleaning
Find us in:
Norwood
Woolwich
Rotherhithe
Walworth
Peckham
Reliable Pre-tenancy Cleaning Services in London
Giving your new home a thorough cleaning before moving in your stuff can help you begin your new life with a fresh and beautiful start. Cleaning a house is a complicated process. New construction can leave dust and waste in hidden areas, but purchasing an existing property that has been lived in means that the cleanliness of your apartment will depend on the habits of the previous tenants. While cleaning, you may notice certain items that need to be fixed or replaced. To accomplish the task properly, you'll need a range of cleaning supplies, as well as patience and knowledge. While moving can be exciting, the cleaning process may be too complicated for you as there are a few places that are extremely important to clean but are easily missed. See what those are below, book our pre-tenancy cleaning service and leave the job to our professionals. Everything will be thoroughly cleaned and left disinfected – trust us with this process.
Benefits of booking our Pre-tenancy Cleaning:
You will win more time on your hands. Moving to a new location might be thrilling, but you will most likely be distracted with packing, planning the moving procedure, and so on. By hiring our services, you will be able to relax during the process, make nice stories, and start fresh.
You will be able to enjoy a clean, tidy and beautiful new home. Our cleaning experts will work hard to remove all stains, odours and waste left behind by previous inhabitants. Rest assured that you will arrive at a perfect home.
You may rest assured that you and your loved ones are safe – all cleaning products used by our professionals are free of toxic chemicals, eco-friendly and biodegradable. What is more, they are extremely efficient and will be able to remove 100% of the stains, deposits and grime found throughout the property.
The property will be completely disinfected and prepared for your arrival. We will ensure that all corners and hidden areas of the home have been sanitised. You may rest assured that the work we deliver will be of the highest quality.
A list of cleaning chores that demand particular focus:
Carpets – a lot of dust, filth, and other grime usually collect in the fibres of your home's carpets/upholstery, especially if they have not been cleaned on a regular basis. We provide high-quality steam cleaning in which we employ high-quality gear and products to assure 100% stain removal efficiency, as well as thorough disinfection.
Bathroom – if you want to enjoy your new place in its best condition, you should never skip the bathroom. It is the area where grime, buildup and germs collect the most. Our professionals will ensure everything has been removed. The will use the efficient, non-toxic tools and products we supply them with.
Kitchen – Your kitchen may be stained or smelly – this most probably is because it has not been cleaned in a long time. Our cleaning professionals will utilise the specialised equipment and materials we provide them with to remove all buildup and residues.
Hard to reach or hidden places – Starting a new life in a new location necessitates the removal of all debris and waste that have gathered. These can be discovered in places you would never expect to find them. Our cleaning professionals know where to look and will guarantee that no dirt is left behind, even in locations that remain hidden.
Disposal of items and waste – if you would like to live in a disinfected and clean property, the thorough cleaning we perform may not be enough. If the previous tenants left toilet seats, pillows, bathroom rugs, shower curtains and other such items, it is best to replace them. They contain germs and should not be shared. Our experts will examine them and help you with the process of replacement.
Our satisfied clients
" I know who I am going to call if I ever need an end of tenancy service again. The end result from your cleaning was amazing, my landlord did not think twice about giving me back the full amount of my deposit. Thanks a lot for your hard effort. – Megan"
"I got my deposit back and my landlord was more than satisfied with the results from the end of tenancy cleaning that you took care of. I definitely did the right choice with you, because the rental now looks incredible – spotless clean from top to bottom. Thanks for the friendly attitude too! – Bryan"
"Your services made my rented property so shiny and I am extremely happy that I left the end of tenancy cleaning in the hands of your specialists. They did a really great job and the impeccable results impressed both me and my landlord! I will use your services again someday when leaving a rented property! – Jane"
"All I can say about your company and services is that you are amazing and you are real professionals! The rental is so clean and fresh now, that I still can't believe how could this be possible. Thank you for these impeccable results and be sure that I will recommend your company to all my friends! – Sara"
Moving out is a stressful period and requires numerous arrangements. The property should be left in impeccable condition, otherwise, the landlord will deduct any cleaning expenses from the security deposit. If you think that it is time to change your rental accommodation in Southfields have a look at our professional end of tenancy cleaning.
Working with us enables you to arrange your transition without any stress or hassle. Our cleaners will arrive at the appointed time and clean precisely everything in your leased property. They have wide experience in cleaning leased properties and know how demanding can sometimes landlords be. Rest assured that even hard-to-reach corners will be left free of grime.