Are you looking for a convenient and the most beneficial cleaning service to help you with your moving out cleaning? It does not matter if you are the tenant who is vacating the property or the property owner that sublets the property, our company can give you what you need.
All of our packages are tailored to the unique needs of the customer and so is the price. What is more, our end of tenancy cleaning service can be matched up with another cleaning service for ultimate results and a lower price.
End Of Tenancy Cleaning
Prices
Studio Flat

from £

89

One Bedroom Flat

from £

139

Two Bedroom Flat

from £

165

Three Bedroom Flat

from £

189
We are a company that provides professional end of tenancy cleaning services to landlords, letting agents and tenants in Streatham and the area.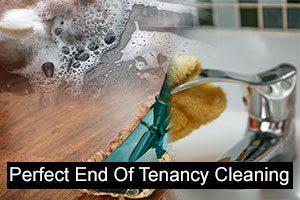 If you choose our company to help you, you get to adjust the entire service as you like it. Our company is a reputable business and we have many years of knowledge and experience in cleaning various lodgings.
Our expedient team will leave your rented property immaculate. Our end of tenancy cleaning specialists are unequalled in Streatham.
Our service entails a super detailed cleaning of the entire premise. Additionally, to vacuuming and dusting all floors and surfaces, our team will also wash the windows and window sills, radiators, skirting boards, clean microwave and fridge inside and outside, they will wipe the exterior of other appliances and cupboards, they will sanitise the bathroom, the toilet, clean all mirrors, etc.
Notting Hill
Shepherds Bush
White City
West Ealing
West Kensington
The team that will be sent to your property will work with professional equipment and cleaning detergents and will pay attention to every detail. You can also call us within 48 hours if you or your landlord are not fully satisfied and we will re-clean free of charge. Choose our end of tenancy cleaning service and call us now because we are the best in Streatham.
Services We Provide
Carpet Cleaning
Oven Cleaning
Domestic Cleaning
Builders Cleaning
Flat Cleaning
Office Cleaning
Spring Cleaning
Upholstery Cleaning
Reliable Pre-tenancy Cleaning Services in London
To be able to enjoy the new property you are moving into, a deep cleaning of the entire property is required. If you would like to have a fresh start in a neat place, give us a call and book our pre-tenancy cleaning service. It is important to have this task performed by professionals since it usually requires special tools and products, as well as a unique approach. The main reason for this is the fact that a lot of the grime may be hard to remove or simply hidden. If you are moving into a newly built property, there may be dust, grime and industrial waste. However, if you are moving into a property that used to have previous inhabitants, there may be smells, stains and rubbish left behind by them. Trust our experts with this task – they will efficiently clean the entire property and prepare it for your arrival. Do not hesitate to reach out to us – a lot of the grime that needs to be cleaned is usually easy to miss or hard to remove. You may rest assured that our cleaning professionals will do just that.
Benefits of booking our Pre-tenancy Cleaning:
You will have more time to pack better, organise the entire moving process, have fun and organise your new property the way you want. Our cleaning experts will complete all tasks in a short amount of time and prepare it for your arrival – you will be welcomed by a clean, immaculate property.
If the previous inhabitants of your home left without cleaning, you will experience bad odours, smells and a lot of grime. We will ensure that no traces of them remain – any scents, stains, and personal items that may have been left behind will be removed.
Your new property will be thoroughly cleaned and disinfected with the use of top grade professional cleaning solutions. All of them are non-toxic, free of harsh chemicals, biodegradable and eco-friendly. Both your children and your pets will be safe and enjoying a beautiful, disinfected new home.
The property will be completely disinfected and prepared for your arrival. We will ensure that all corners and hidden areas of the home have been sanitised. You may rest assured that the work we deliver will be of the highest quality.
A list of cleaning chores that demand particular focus:
Carpets – the quantity of filth, dust, and viruses hidden in the fibres of your carpet or upholstery will surprise you. To get excellent results, we will steam clean their surface and remove any stains and dust mites that may cause allergies. The area will be left spotless.
Bathroom – the thorough cleaning of a bathroom is an extremely important part of the cleaning process. It usually involves strong chemicals and a lot of scrubbing. However, our experts know how to approach all issues in the most efficient, yet safe way possible.
Kitchen – if your kitchen is coated in oil, filth, and burnt residue, it is possible that it seems unappealing, smells terrible; or stops you from fully enjoying your new home. You may be confident that the entire kitchen area will be left in beautiful shape by out expert technicians.
Hard to reach or hidden places – to properly clean the entire place, you should not skip the various hidden areas around the property. They hide dirt, dust, grime and germs. Our cleaning experts will make sure that everything has been deep cleaned and disinfected.
Disposal of items and waste – there are certain objects in each property that are best replaced. If your property has been previously lived in, you may want to purchase a new mattress (or protective cover), toilet seat, shower curtain, rugs and other items that are commonly used. The items are best kept personal – our professional cleaners will check these items, clean what could be fixed and provide you with a solution.
Our satisfied clients
"I spent most of my days staying with my girlfriend and I rarely went home. Needless to say the place was dirty and lacked freshening. When it was time for me to move out I hired your services and I must say that I am really impressed. The technicians carried out their duties with precision and professionalism and when they were all done I could hardly recognize the place. – Jared"
"A few years ago I accidentally flooded my apartment. I took care of it but the water had already done some real damage to the property. A week ago I decided to move out and thought that hiring end of tenancy cleaning service is not at all a bad idea. As surprising as it may sounds at the end there was no visual trace of the water accident. I can't believe I got my full deposit back considering the landlord knew all about the accident, he too must have really liked the results. – Tom"
" If I hadn't employed your cleaning service I would have never gotten back the full amount of my deposit, that is for sure. The cleaners you sent to my old location were really professional and they seemed very confident. It was only after I saw the end results I realized why. Thank you so much! – Dina"
" I am very, very bad at cleaning which is probably why I needed an end of tenancy cleaning service so bad. I called on your company and you made it all possible. Not only did you clean my apartment to perfection, but I also got my deposit back and the landlord congratulated me on the cleaning after which we parted ways. – Sylvia"
It is in the tenant's favour to ensure a high standard of cleanliness at the end of the tenancy. Landlords often have high requirements and if not satisfied with the condition of the property will deduct the required cleaning costs from the security deposit.
If you are not able to prepare your rental accommodation for the inventory inspection, let our company provide you with the reliable solution that you need. Our comprehensive cleaners will visit you at a convenient time everywhere in Streatham and stay around until every corner is free of grime. We know that you expect the security deposit back and won't let you down.