We are a trustworthy and serious cleaning company based in Wandsworth and everyone, who is in need of a professional end of tenancy cleaning, is welcome to contact us. Our qualified cleaners are at customers' disposal 7 days per week and they possess all the required skills and professional equipment to clean deeply every leased flat or house.
Operating in the field of cleaning for several years already, we have reached high standards in end of tenancy cleaning and made hundreds of people happy. Unlike other cleaning companies, we have a personal approach towards each client and always deliver a proper cleaning solution.
End Of Tenancy Cleaning
Prices
Studio Flat

from £

89

One Bedroom Flat

from £

139

Two Bedroom Flat

from £

165

Three Bedroom Flat

from £

189
Everyone in Wandsworth, who wants to keep their deposit at the end of the tenancy is welcome to contact us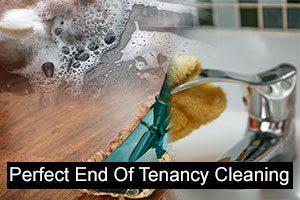 Thanks to the hard efforts of our diligent cleaners, today we are a reliable cleaning company. Being disciplined and detail orientated, they have never failed to deliver the desired level of cleanliness. In order to contribute to the efficiency of their work, we supply them with the newest cleaning equipment, which allows them to remove all types of stubborn traces of dirt.
With us you don't need to worry about results because they are always outstanding. Our qualified cleaners know how hard to please inventory clerks can be and they will make sure that every area of your leased property is cleaned precisely.
For your piece of mind, we give you the possibility to inform us if there are any problems in 48 hours upon completion of our service. Our cleaners will visit you again at a convenient for you time and reclean the missed areas free of charge.
We have enough of hard working and diligent cleaners, who can make every neglected property sparkling again. Give us a call and you will learn more about our company.
Services We Provide
Carpet Cleaning
Oven Cleaning
Domestic Cleaning
Builders Cleaning
Flat Cleaning
Office Cleaning
Spring Cleaning
Upholstery Cleaning
Reliable Pre-tenancy Cleaning Services in London
If you are about to move into a new place, you are probably excited. However, along with the good parts, come a lot of responsibilities and chores that need to be taken care of. One of the tasks that need to be performed is the deep cleaning of the entire property. This can be a challenge especially for someone that is already busy with packing and other activities. While cleaning a property that has already been lived in can be tricky because of all the grime and waste left behind by the previous tenants, the thorough cleaning of a brand new property requires dust and industrial waste removal which is not easy as well. If you would like to be able to move into a beautiful home, book our company. We will provide you with a high quality pre-tenancy cleaning service delivered by skilled professional experts. They know exactly how to approach any issues and will make sure that all hidden areas or hard to reach places have been deep cleaned.
Benefits of booking our Pre-tenancy Cleaning:
By ordering our cleaning service, you will be able to slow down the moving process and have more free time to enjoy this important period in your life. Our cleaning professionals will guarantee that you arrive at a beautiful house that is ready for you to make new lovely memories in.
If you moved into an older property which has already been rented before, there will certainly be things left behind by the previous tenants (waste,stains, odours and grime). We will ensure that your new property is completely free of those for you.
Your new property will be thoroughly cleaned and disinfected with the use of top grade professional cleaning solutions. All of them are non-toxic, free of harsh chemicals, biodegradable and eco-friendly. Both your children and your pets will be safe and enjoying a beautiful, disinfected new home.
your apartment will be thoroughly cleaned by some of the best cleaning experts. We always aim to satisfy our consumers' needs the best we can and always guarantee the good quality of our services. Ever surface and corner of your home will be left immaculate.
A list of cleaning chores that demand particular focus:
Carpets – carpets and upholstery require deep cleaning once in a while in order to stay dust and stain free. You will be surprised by how much grime hides in their fibres. To efficiently get rid of all that and disinfect the entire surface we will use professional steam cleaning equipment.
Bathroom – bathrooms are usually the hardest to clean in each property. You may rest assured that our professionals will get rid of all the buildup, germs, mould, mildew and grime that has been collecting all over the place.
Kitchen – A kitchen that hasn't been cleaned in a while will be coated in grease, filth, and burnt food particles. Our staff members will utilise the strong cleaning solutions we provide them with to get rid of them. Your kitchen will be immaculate.
Hard to reach or hidden places – to ensure that the entire property is thoroughly cleaned, our professionals will reach a number of hidden places and thoroughly clean them. They will scrub and disinfect the areas, leaving no trace of dust or grime.
Disposal of items and waste – if you are willing to enjoy a completely clean and disinfected property, you may consider replacing or disposing of certain items. Those may be toilet seats, pillows, rugs, shower curtains and bed linen left behind by the previous tenants. Our cleaners will ensure that those have been replaced with new, hygienic items that will allow you to live in clean and healthy conditions.
Our satisfied clients
"Last summer I bought a small flat in the suburbs and so I had to leave the old place. A clause in my contract stated that I need to call professionals for the end of tenancy cleaning. Without hesitation I called you and I don't regret it one bit – Morty"
"I always find it difficult to move out. It's not only packing up and leaving, you have to do an end of tenancy cleaning as well as to arrange the new place. Luckily, I heard about your company and you completely eased my life. Your end of tenancy services are outstanding – Jonathan"
"I was very stressed at the end of the tenancy and even had some concerns that your representatives won't be able to finish on time for the inventory inspection. They exceeded my expectations completely. When the inventory clerk arrived everything in the property was in excellent condition – Hank"
"Punctual, assiduous and polite cleaners. They even asked if I have any additional requests. Every area of the leased property was clean efficiently. I didn't even need to provide cleaning materials. Working with you is easy and convenient. Will certainly call you again. – Dian"
We serve in:
Lewisham
New Cross
Lee
Kennington
Greenwich
When it comes to high-quality of cleaning services and affordability, you can always rely on our company. If you are moving out soon and you want to leave the end of tenancy cleaning to the best professional cleaners in Wandsworth, we will be more than happy to lend you a hand with this difficult chore.
We utilize commercial cleaning tools and products in order to make sure that the accommodation you are vacating will look spick-and-span and your landlord will be pleased with the final look of his/ her property. We promise you that in no time you will be able to get your full deposit back.