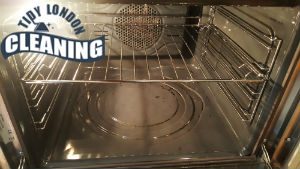 Having a dirty oven can inflict damage to both you and the food you prepare. There are plenty of side effects from cooking in an unclean oven- like bad odors, smoke, unequal distribution of heat and reaching the desired temperature more quick. All of these can be avoided if you decide to employ our professional oven cleaning service located in Brixton.
We are all trained professionals who aim at providing only the utmost best results to all our customers. Having been involved in this line of business for over 3 years now, we are more than confident that we can clean your oven thoroughly and deeply from top to bottom.
Oven Cleaning Prices Brixton
Oven Cleaning Services
Prices
Single Oven Cleaning

£

60

Double Oven Cleaning

from £

79

Extractor Cleaning

£

20

Cooker Hob Cleaning

£

23
While our technicians are performing the cleaning they will take it upon themselves to inspect the appliance and then clean it carefully with precision. The baked as well as the grime will be removed completely to ensure maximum performance, the liners and racks will also be cleaned to perfection without leaving any sign of previous cooking.
Tulse Hill
Chelsea
Brompton
Clapham
Earls Court
The help of our technicians can be of a great importance- not only will you prepare healthier, better looking meals, but thanks to their diligence and understanding of the cleaning and the appliance itself, they will increase the life of your oven and add a few more years to it.
Why is it important that you have your oven professionally cleaned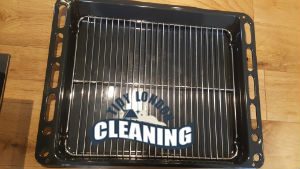 We guarantee that our technicians will do whatever it takes and in their power to bring you the end-cleaning results that you deserve. Thanks to the environment-friendly cleaning materials and solutions you need not to worry over using harsh chemicals to clean your oven.
Rest assured your appliance will be safe in our hands, and when we are done with it we will leave it sparkling clean, smelling fresh and looking like brand new. Such professional oven end-cleaning results are more than rare in Brixton, we will gladly prove you what professional cleaning stands for.
All of our cleaners have been extensively trained
We use only earth-based, environment-friendly cleaning products
We are licensed and well equipped with the latest cleaning tools and equipment
Flexible working schedule to better coincide with your own
Affordable and fair price rates
How our Professional Oven Cleaning service works
Is your oven greasy, smelling burned or smoking when you turn it on? The reason for that could be the lack of regular cleaning. This appliance requires deep cleaning and disinfection. If you lack the time, skills, tools or products, do not hesitate to give us a call and schedule our oven cleaning service. A team of cleaning professionals will arrive at your property and deep clean your entire oven, including your stove top. High quality tools and non-toxic but efficient cleaning solutions will be used during the service and all signs of burned residue, grease and grime will be eliminated. You will be able to enjoy cooking your favourite meals as soon as the cleaners complete the job. We guarantee the high quality of the final results. All tasks included in the service are listed below.
When cleaning the oven, grease and grime may spill on the kitchen floor around your oven. To prevent this mess from occurring, our cleaning professionals will cover the area with a protective plastic sheet before actually cleaning the appliance.
The oven will be thoroughly examined before the cleaners disassemble all detachable parts. They will carry them outdoors to prevent any mess from occurring and submerge them in special heated tanks located in our vans. During the procedure, all grease and filth will be dissolved.
To get rid of all the grease and burned residue from the inside of the oven, the cleaners will use a cleaning paste of non-toxic nature that will be applied all over the interior of the appliance. It will be activated by the heat of the oven and will successfully remove 100% of the grime.
The stove top and outside of the oven will be cleaned as the next part of the service. The cleaning experts will use a blade to scrape off the dried up grime from the surface of your appliance. They will scrub and disinfect the stove top with powerful cleaning solutions and a microfiber cloth.
The next step in the process is the removal of the cleaning paste from the inside of your appliance. The professionals will scrape it off using the special blade. They will then wipe down and disinfect the surface using a cleaning solution and a microfiber cloth.
At this point, all particles will be done soaking – they will be clean, free of grease and grime and shiny. The experts will wipe them down and disinfect them.
After the cleaning, your oven will be reassembled and polished at the end of the service. Buttons and handles will be wiped down and carefully disinfected.
Hassle-free contact process
Please contact us if you would like to receive help with the deep cleaning of your oven and schedule our professional cleaning service. Our office representatives will look into all of your demands and requirements and ensure that you obtain precisely what you need. The entire service will be tailored to your needs, and everything you require as a personal request or an additional work to be added to the project that will be handled by the cleaning professionals on our team. Contact us as soon as possible and schedule an appointment with our firm. We will work around your schedule and provide you with the cleaning solution at the best time and day for you.
Our satisfied clients
"Your representative has just left and I would like to share with you how satisfied I am with his work. He disassembled carefully the oven and cleaned all components one by one. Now there are no greasy areas, the appliance is in excellent condition. First class service at a decent price. – Hanny"
"What I like the most in your company is the efficiency. You clean for a minimum amount of time and yet deliver perfect results every time. I have to admit I didn't expect such efficiency, you completely amazed me. I can't wait for the oven to get greasy again and book your amazing services – Crystal"
"I have used their oven cleaning several times and until now everything is great. The technician is always on time, works in a safe manner and leaves my cooker free of grease. The best part is that I don't need to pay a fortune for this fantastic service. Highly recommended. – George"
Unsurprisingly, cleaning the oven is one of the least preferred household chores. The domestic materials are usually not able to eliminate the persistent greasy areas. Plus, nobody likes spending hours in the kitchen. When it comes to professional oven cleaning in Brixton, our company is your best alternative.
Our dip tank cleaning is suitable for all types and sizes of ovens. This method leaves every area of the appliance free of grease and carbon deposits. Plus, it doesn't involve any toxic cleaning materials. We will send one of our representatives at a convenient time and they will implement the job in a sufficient and quick manner.